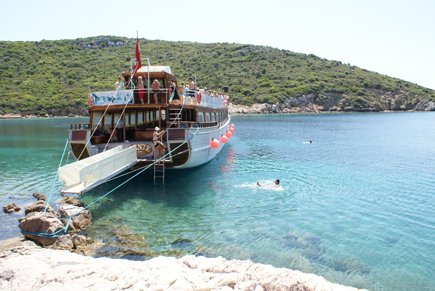 You can spare one daytime of your Çeşme Holiday to yacht tour. In this tour, you will meet the hues of blue and green.
Lady Bente
Yacht tours are arranged at our Hotel each Wednesday and Friday. Lady Bente is a 2 years old yacht and she has Aqua Park onboard. She visits Donkey Island, Blue bay, Aquarium Bay, Heaven Island and caves.
Departure (morning) : 10:30
Arrival to Hotel : 17:30
Blue Bay:

Essek Adasi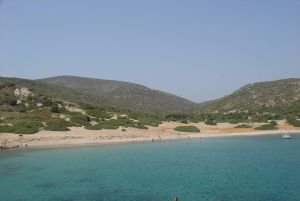 Mavi Koy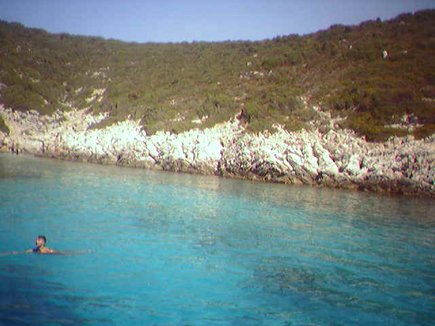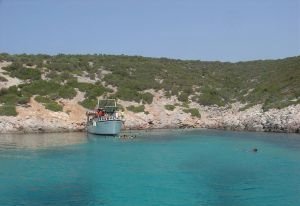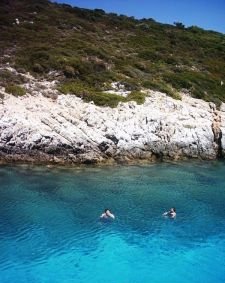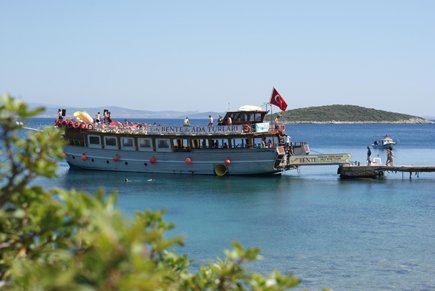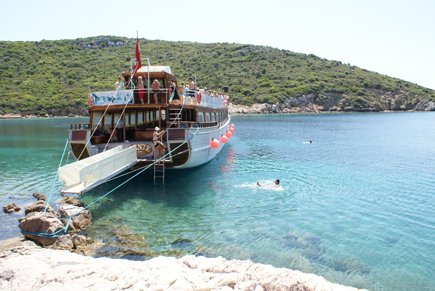 A cozy hotel in Çeşme; one of the most popular holiday destinations of Turkey: Çeşme Neşe Hotel. Çeşme Neşe Hotel, which turns a holiday that enable you to relieve from the weights of business life burdened on you throughout the year into "Joy" through its warm ambiance, and which stands out amongst Çeşme Hotel with the differences it made on details, waits for you.
Çeşme Neşe Hotel, which works hard for not being "a hotel in Çeşme" but "your second address in Çeşme" and which is succeeded to develop pleasant friendships with the privileges it offers, is not an accommodation for a week but a holiday heaven for a life time.
Start to live unforgettable moments in Çeşme Neşe Hotel, at walking distance to the sea and speedy Çeşme life, with details such as calm and silent ambiance, double and quad rooms with modern bathrooms, 24 hours hot water, air conditioner, TV and Wireless. Çeşme Neşe Hotel waits for you this summer "to become friends"